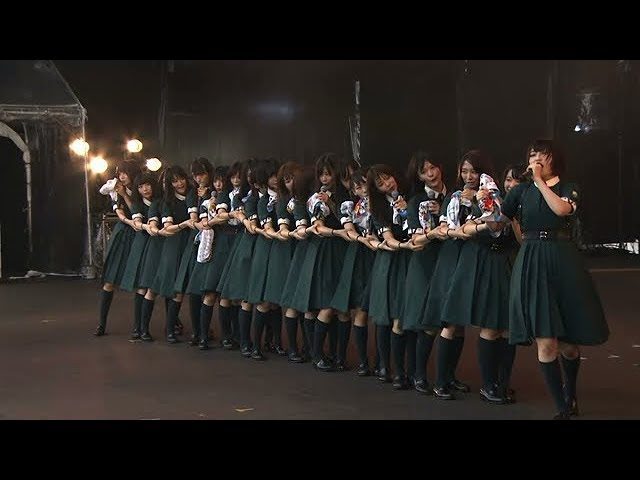 Keyakizaka46 performed at "ROCK IN JAPAN FESTIVAL 2017" in Hitachi Sunrise Park on 12 August 2017. Good news is that Yurina Hirate were looking better and must been recovered since TIF 2017. They performed their hit songs as below song list, such as Silent Majority and "Fukyowaon".
Keyakizaka46 fans had been concerning the group's ace member Yurina Hirate because she had been reported be in a bad condition since controversial their concert tour and Tokyo Idol Festival performance in her attitude and looks.
Setlist
0. Overture
1. Silent Majority
2. Kataru nara mirai wo…
3. Otona wa shinjitekurenai
4. Gentsuyoubi no asa, skirt wo kitareta
5. Eccentric
6. Futari Saison
7. Sekai ni wa ai shika nai
8. Abunakkashii keikaku
9. Fukyowaon
However, Hirate will be absent from tonight's concert, which will be held in Nippon Gaishi Hall on 16 August 2017. Keyakizaka46 official web site explains she will not perform because of poor health condition.
Yurina Hirate
Yurina Hirate (born 25 June 2001) is a Japanese idol singer, a member of the idol group Keyakizaka46. Yurina Hirate has been dubbed a "rebirth of Momoe Yamaguchi", "a masterpiece beyond Atsuko Maeda" and called one of the most attractive idols of 2016.
[Keyakizaka46 | ROCK IN JAPAN]